Het Evoluon is een opmerkelijk gebouw in Eindhoven, in de vorm van een vliegende schotel.
Tussen 1966 en 1989 was het een museum over wetenschap en techniek.
Nederlandstalige site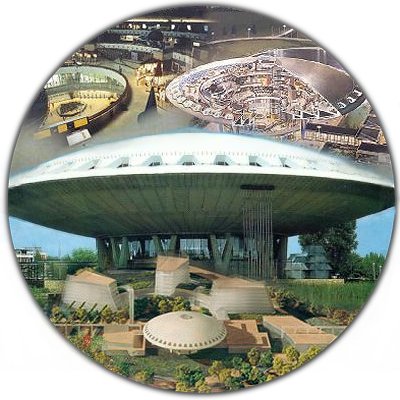 The Evoluon is a remarkable building in Eindhoven, The Netherlands, in the shape of a flying saucer.
Between 1966 and 1989 it was a museum, dedicated to science and technology.
English site